These triple layer cookie bars are awesome! They're chewy, crunchy, sweet, tangy (that's the cheesecake fluff on top), and the perfect treat to share for St. Patrick's Day this year!
*Scroll to the bottom for the FREE PRINTABLE recipe!
There are three delicious layers to this cookie bar and they're all so good you could eat them separately.
Watch the video!
Let's start with the topping.
Cheesecake Fluff for Cookie Bars
You might remember this topping from my Rainbow Cheesecake Cookies. I used different types of Kool-aid to flavor the cheesecake fluff and I paired it with a cinnamon cookie.
It was delicious, zippy, and tangy. You can check that post out HERE.
While I was experimenting for that recipe, I realized I could use lime drink mix powder and make it taste just like Key Lime Pie Filling.
It was so good, it needed its own post.
The only problem is, I had some left over Kool-aid packets which my 5 year old made into a super concentrated drink for herself and promptly spilled all over our lovely vintage gold chair.
Don't forget to check out my posts on how to make furniture covers from drop cloth!
ANYWAY-
I needed to figure out a base to balance out the tart and rich flavors of lime and cheesecake.
To make the cheesecake fluff, mix 2-eight ounce packs of softened cream cheese with one stick of softened butter.
I often use Neufchatel because it's cheaper and it tastes the same.
Beat the cream cheese and butter until it totally combined.
Add two cups of granulated sugar and and one single packet of lime drink mix flavoring. It's the kind you pour into your water bottle.
You can also add a little food coloring here. Sophisticated leafy green was my goal but I went a little crazy and accidently made it neon.
I don't know what I was thinking but I just kept adding more and more yellow!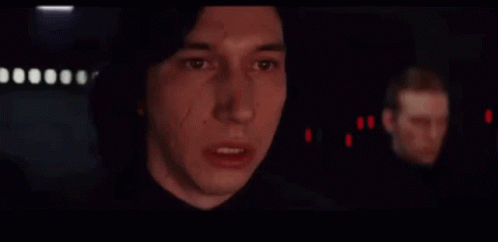 Oh well, it works for St, Patrick's Day and it still tastes awesome!
Cream the sugar, butter, cream cheese, and drink mix until light and fluffy and it's not so grainy.
You can use powdered sugar instead of granulated sugar but I personally dislike the taste of powdered sugar – probably because of the corn starch that's usually mixed in to keep it from clumping.
And you get a slightly different texture from the granulated sugar beating into the fats.
The grainy sugar texture will melt mostly out as you beat it, especially if you make this the day before. I actually enjoy that little bit of texture.
Cover and put that in the fridge for later.
*This won't firm up completely like actual cheesecake filling because it doesn't contain gelatin. It will be more the texture of marshmallow fluff.
Disclosure: I only recommend products I would use myself and all opinions expressed here are my own. This post contains affiliate links, which means I make a small commission at no extra cost to you. As an Amazon Associate I earn from qualifying purchases.
Graham Cracker Crust for the Cookie Bars
You need to make two batches of the graham cracker crust I used for my Whipped Peach Pie recipe. You can find that post HERE.
It's the best graham cracker crust recipe I've ever had. It beats anything you get at the store by a mile. And it's not hard to make.
First, crush 20 graham crackers in a gallon bag.
I just beat it with a wooden spoon. It doesn't have to be dust. It can be pretty coarse and chunky still.
Mix in 4 tablespoons of white sugar, 4 tablespoons of brown sugar (light or dark) and 1 and 1/2 teaspoons of cinnamon.
Pour in 1 and 1/2 sticks of melted butter (12 tablespoons) and mix with a spoon until thoroughly combined.
Dump into a 9×13 baking dish and use something flat to press evenly. Really pack it in.
Put that in the fridge to chill and get really firm.
While that's in the fridge, let's make the cookie layer.
Cookie Bars Need a Cookie Layer!
I wanted to add a thin layer of cookie to give it a nice chewiness when you take a bite. It's so satisfying to sink your teeth into!
I also wanted to make sure the bar held together and this does the job nicely!
The cookie is chewy, buttery, and not too sweet. Just perfect.
Start by creaming 1 stick (1/2 cup) of softened butter with 1/4 cup brown sugar and 1/4 cup of granulated sugar.
Really whip it up until it's light in color and fluffy.
Add 1/2 teaspoon of vanilla extract, 1 teaspoon of sour cream and 1 teaspoon of water. You can use yogurt if you're out of sour cream.
Mix these until combined and then dump in 1 cup of flour, 1/2 a teaspoon of baking soda and 1/4 teaspoon of salt.
The dough will be very creamy, like thick mashed potatoes.
This will make it good for spreading.
Put the Bases Together
Pull the graham cracker crust out of the fridge when it's nice and firm.
Preheat the oven to 350 degrees.
Scoop the cookie dough onto the crust and spread it evenly. It'll be pretty thin.
If it's pretty sticky, you can place a piece of parchment paper on top and use it to smooth the cookie dough.
*If you stuck the graham cracker crust in the freezer to firm and you're using a glass dish like me, you might want to let it warm a little bit on the counter before sticking it in the hot oven.
Bake the cookie base for about 15 minutes or until the top is totally golden.
It'll still be very soft. You can see in the next picture that I easily made dents with my finger.
Let this cook completely.
Put the Cookie Bars Together
When the base is totally cooled down, cover with a thick layer of the cream cheese fluff.
Cut into squares and Enjoy!
These bars are rich, chewy, smooshy, and delicious! I hope you try them!
Variations
It's easy to switch up the flavors in this dessert. Here are some different combinations you could try.
Strawberry Bars: Swap the lime for 1 tsp. vanilla extract and top the fluff with fresh strawberry jam. (I'll be adding a recipe for strawberry jam when we get closer to summer)
S'mores Bars: Add chocolate chips to the cookie layer, swap 1 teaspoon vanilla extract for the lime. Drizzle with chocolate syrup.
Ice Cream Bars: Skip the fluff topping and use ice cream as the top layer. Then decorate with your favorite ice cream toppings.
Sherbet Bars: Skip the fluff topping and use sherbet. Then top with a layer of whipped cream.
More
**If you're looking for something fun to do with your kids, check out my St. Patrick's Day Treasure Hunt with FREE PRINTABLES and clues to tape around your house. Your kids will love it and you don't have to come up with the rhymes yourself!
Have a Happy St. Patrick's Day!
Don't forget to pin it!
Print the recipe for later!
Yield: 16 bars
Three Layer Cookie Bars
These triple layer cookie bars are the perfect treat to share for St. Patrick's Day this year! Sweet, tangy, chewy, and delicious!
Total Time
2 hours
40 minutes
Ingredients
Lime Cheesecake Fluff
2- eight oz. packages cream cheese - softened
1 stick butter - softened
2 cups granulated sugar
1 - .32 oz key lime drink packet
green food dye
Graham Cracker Crust
20 full graham crackers
4 tablespoons granulated sugar
4 tablespoons brown sugar
1 1/2 teaspoons ground cinnamon
12 tablespoons melted butter
Cookie Layer
1 stick butter - softened
1/4 cup granulated sugar
1/4 cup brown sugar
1/2 teaspoon vanilla extract
1 teaspoon sour cream
1 teaspoon water
1 cup all-purpose flour
1/2 teaspoon baking soda
1/4 teaspoon salt
Instructions
Make the cheesecake fluff first.
Cream together the softened butter and cream cheese until light and fluffy.
Add the sugar, drink packet, and food dye.
Mix until the sugar has mostly dissolved.
Cover and set in the fridge.
Next, make the graham cracker crust.
Crush 20 crackers in a gallon bag until you have a coarse texture - like gravel mixed with sand.
Mix in the granulated sugar, brown sugar and cinnamon.
Pour in the melted butter and mix until thoroughly combined.
Press firmly into a 9x13 pan and set in the fridge to firm up - about 20 minutes.
Make the cookie layer next.
Cream the softened butter with the brown sugar and granulated sugar until light and fluffy.
Add the vanilla, sour cream, and water and mix.
Dump the flour, baking soda, and salt on top then mix until combined.
Pull the graham cracker crust out of the fridge when it feels very solid.
Preheat the oven to 350 degrees.
Spread the cookie layer on top in an even thin layer.
Bake until the cookie layer is completely golden on the top - about 15 minutes. It will still be very soft to the touch but it will firm as it cools.
Once the cookie is baked, let the whole thing completely cool - about 2-3 hours.
Spread on the cheesecake fluff when it is cooled and cut into squares.
Enjoy!
Nutrition Information:
Yield:
16
Serving Size:
1
Amount Per Serving:
Calories:

530
Total Fat:

32g
Saturated Fat:

19g
Trans Fat:

1g
Unsaturated Fat:

10g
Cholesterol:

82mg
Sodium:

409mg
Carbohydrates:

59g
Fiber:

1g
Sugar:

42g
Protein:

4g